Preventive Maintenance | Scheduled Site Visits | Upgrades | Detailed Maintenance Records | 24/7 On-Call Service | OEM Parts
Our Goal:
Reduce your cost of ownership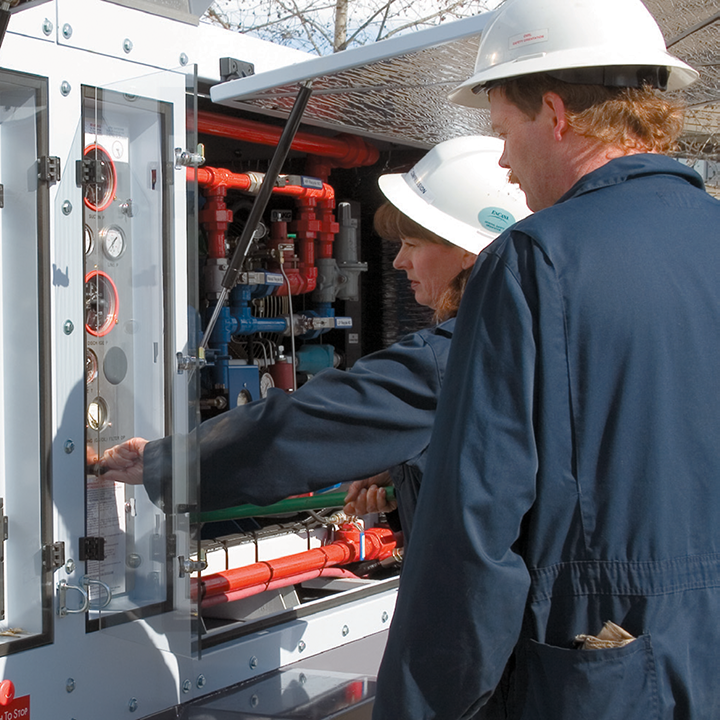 How?
Less downtime due to failures
Inspection Program – We use a model specific checklist which is continuously updated based on experience.
Upgrade Program – When widespread issues are found, affecting performance and durability, an engineered solution is developed to remove that problem.
Help Line – We have over the phone support for operators. This allows us to properly diagnose the problem so the mechanic going to site knows what to fix immediately. We also can advise the operator how to fix or keep the unit running until we can get on site.
Lower cost to repair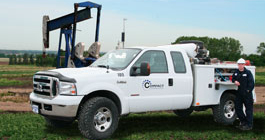 Troubleshooting skills
– We diagnose the problem the first time. All service mechanics must go through a one month training program. They are also tied directly to the engineering department.
Do work faster – we have the most experience with our product.
Stocked parts - Parts that aren't on the truck are usually large and will be carried if that is the suspected problem.
No excessive markup on parts – remove the middleman.
Production optimization
Our mechanics work directly with our engineering department to optimize the performance of the compressor.
Our No Hassle Service Plan (NHSP) increases production, minimizes downtime, maximizes your bottom line!
All-inclusive
Fixed Cost
Free Upgrades
Read More...
Access compressor status

24/7

from the comfort of your home or office
Read More...