24/7 Exclusive Access to Compressor Status - only available with our No Hassle Service Plan
In 2018, CCI implemented SkyView, an IoT Platform that links HCG sensors, telemetry and a front-end so that HCG condition can be accessed on any internet capable device. SkyView is used as a predictive planning tool by field service technicians and dramatically shortens the response time to remedy distressed units. Additionally, customers have access to SkyView that can help optimize well performance.

As a result of customer feedback and our own experience, we continue to make changes to the SkyView system to improve capabilities and ease of use. Having live status, suction and discharge pressure data available online eliminates operators making daily trips to wells to record pressure readings, increasing their efficient use of time and reducing driving exposure.
Used by CCI service technicians to:
Diagnose and avert potential issues
Maximize equipment uptime
Reduce costs due to unnecessary visits
Reduce costs due to catastrophic failure
Used by customers to:
Monitor equipment status
Monitor current compressor pressures and trends
An overview of compressor status in field
View all suction and discharge pressures at a single glance. With just a single click, access detailed information.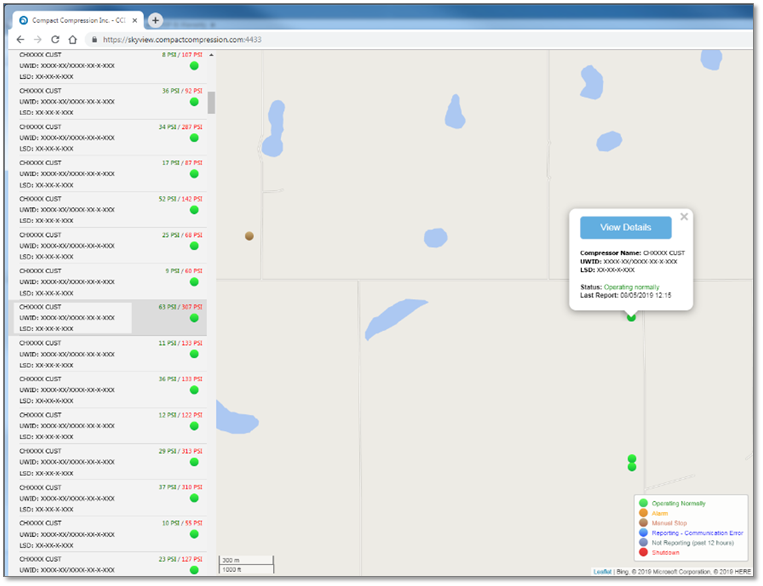 Access up to a 90-day snapshot of the compressor's pressure performance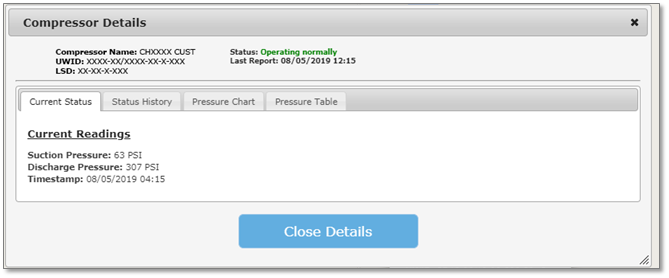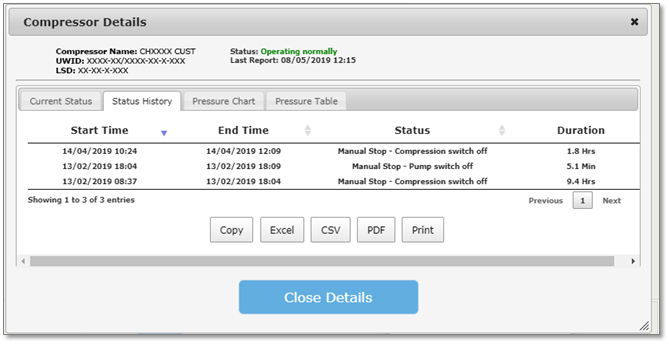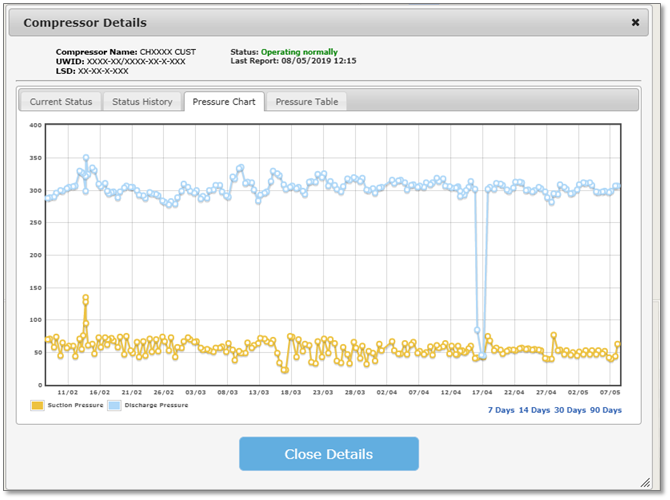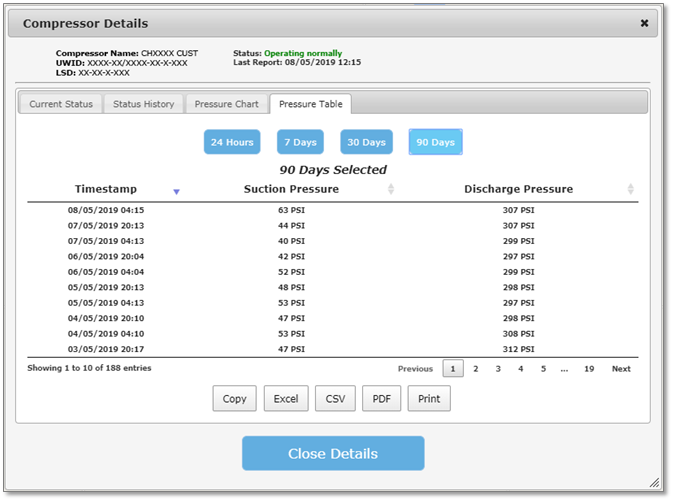 Our No Hassle Service Plan (NHSP) increases production, minimizes downtime, maximizes your bottom line!
All-inclusive
Fixed Cost
Free Upgrades
Read More...